Everyone Had a Great Time and Won Lots of Valuable Door Prizes
PLUS Great Once-in-a- lifetime Deals on the World's Greatest Drum Gear
at
Tiger Bill's Halloween DrumBeat Fest
Everyone enjoyed a full day of fun and exciting and educational performances from some of the world's greatest drummers!
Those of you who were there can now relive the day and those of you who missed it can now watch it inexpensively on downloadable video - and all proceeds from the sale goes to benefit the Michael J. Fox Foundation for Parkinson's Research.

Click Here for the inside story behind TigerBill's Halloween DrumBeat Fest 07 from the Daily Record Newspaper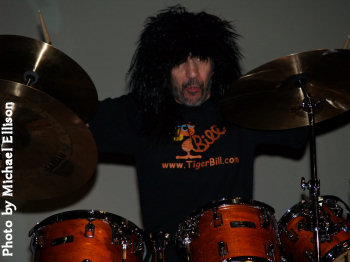 Featuring Tiger Bill in Concert with Special Guest Vince Martell-Rock Legend Lead Guitarist of the groundbreaking Vanilla Fudge!

The Other Artists Featured at TigerBill's Halloween DrumBeat Fest 2007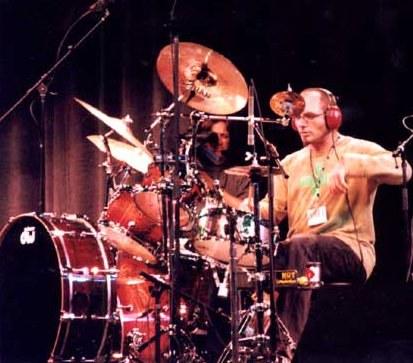 Billy Ward
World Renowned Session Drummer, Producer, and Educator Billy Ward has worked with Jim Beard, Bill Evans Supergroup, Leni Stern, George Russell and Living Time Orchestra, The Knack, Jimmy Webb, Carly Simon, Richard Marx, ex-KISS star Ace Frehley's Comet, Bill Champlin, Robbie Robertson, Yoko Ono, Chris Whitley, Joan Osborne and many others. At Tiger Bill's DrumBeat Fest 2007 he shares his vast knowledge and experience with you!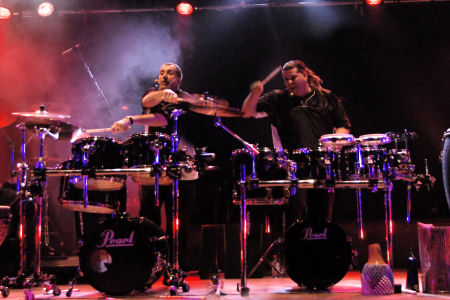 Hip Pickles
Chet Doboe and his Hip Pickles earned the title of the World's Most Exciting Drum Band and although they appeared in full force at the live version of TigerBill's DrumBeat Fest 2007, their great performance is not available for online download due to copyright issues.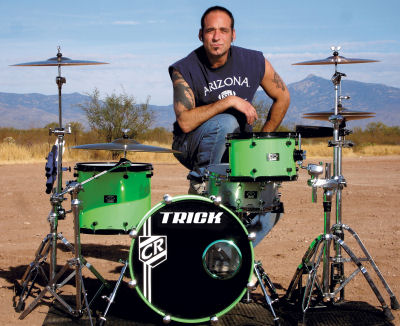 Chip Ritter
Showman extraordinaire and Stick Trick Specialist Chip Ritter, who has performed his unbelievable feats on the David Letterman Show and around the globe, teaches some of his best tricks of the trade!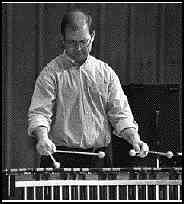 James Walker
Mallet Expert, James Walker, plays his original jazz compositions and demonstrates the many benefits of learning mallet instruments for the drumset player! Also featured is an incredible duet with Billy Ward! (This duet was totally improvised on the spot and never rehearsed!)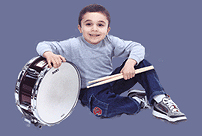 With Special Guest Drummer 7 year old Zachary Boettcher!


TigerBill's Halloween DrumBeat Fest 2007 was sponsored by:
Thank You to each and every company above who donated the thousands of dollars worth of drumgear, books, and DVDs that we successfully auctioned off, which included:
6-Piece Tour Pro TigerBill Model Drumset, from Taye Drums

Complete Billy Ward Model PDP Drumset, from DW

Variety of Electronic Drums from Pintech

Futz Practice and Performance Pedals from Hansenfutz

DrumSticks, DrumHeads, and other Accessories

And Much More all donated from the above companies...
THANK YOU to all of the great artists who agreed to perform at DrumBeat Fest 2007 along with the DrumHeads who attended the Fest and who spent their hard earned cash on our fabulous Auction to benefit the Michael J. Fox Foundation for Parkinson's Research.
And last, but certainly not least, thank you to all of my crew - I could never have pulled it off without YOU!
Have fun, stay loose, and I'll see you online!
Tiger Bill
Become a Free Member of the largest, most Comprehensive Drum Site on the Web
Learn TigerBill's Innovative Tension Free Drumming and take your chops to the next level
Get TigerBill's Free Info-Packed Newsletter, Monthly Chances to Win Valuable Drum Stuff
& Much More...