Tiger Bill's Sponsors
Hi, this is Tiger Bill asking you to join me in thanking the following Sponsors by purchasing their products. It is their generous product donations that provide you with monthly chances to win valuable drum gear, DVDs, and books here on TigerBill.com.
In addition, my Endorsing companies listed below allow me to take my act "on the road" so you can have the chance to experience my drum clinics and master classes first hand. If you would like to see me come to your town, contact any (or all) of my endorsing companies notated below and let them know. Collectively, you have the power to make it happen!
By supporting the companies below, you are helping to support drum and percussion education.
Thank you so much for your support and stay loose!
Tiger Bill Meligari



When it comes to purchasing educational drum books and videos, you can't go wrong with Alfred Publishing. They offer a huge line of quality products not just for drummers but for all musicians. Tiger Bill regularly reviews their products on-site. When you're looking to take your drumming to the next level, be sure to check out Alfred Publishing.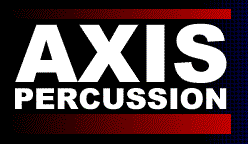 Axis Double A Longboards are my pedals of choice because they utilize a one-piece solid-metal link, as opposed to a strap or chain drive, and a one-piece footboard, which allows me to play at high speeds for long periods of time with absolutely no tension. They enhance my technique as opposed to fighting against it. Made from highly reliable but lightweight aircraft aluminum, they're the best I've found. Try their other high-quality products as well. And when you're ready for a purchase, we carry the entire Axis line at the lowest prices right here at Tiger Bill's Drum Shop!



Beginners and pros alike need to stay in touch with what's happening in the world of drumming and Drum! Magazine contains just the right mix of exercises, tips, product reviews, and news on your favorite drummers to keep you informed and entertained. And they're in print and online too. As a matter of fact, Tiger Bill produces an exclusive monthly Video Drum Lesson for the DRUM! Web site. It's a free lesson, so check it out today!


This is the original practice pad for the feet! Tiger Bill recommends and uses these daily as part of his foot workout. In addition to that, you can use them on the gig to trigger both acoustic and electronic instruments.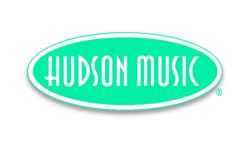 There are the guys who originally started the educational revolution on video for drummers. Check out their newest book and video offerings today. If you're not sure what to buy, check out Tiger Bill's product reviews first. And when you're ready to purchase, get the lowest prices right here online at TigerBill's Drum Shop.



The Kelly SHU™ is a whole new approach to kick drum microphone mounting systems. Both internal and external installation of the system utilizes the drum's pre-existing hardware, which provides the framework for an integrated kick drum microphone shock mount. Click here to check out Tiger Bill's Bottom Line Video Review of the Kelly SHU™ today! Tiger Bill liked the product so much during the review that he became an endorser!



Tiger Bill uses and endorses Pintech electronic drums. He has found them to be the most reliable, accurate, and reasonably priced electronic drums available today. If you'd like to see video reviews of Pintech gear, just follow this link. And when you're ready to buy, check out Tiger Bill's Drum Shop for the lowest prices anywhere.



Pro-Mark is one of the premier stick makers in the world and TigerBill uses and endorses their products. Check them out when looking for sticks, brushes, and specialty mallets. And if you want to try out a pair of Tiger Bill's "perfect balance" signature model sticks, click here.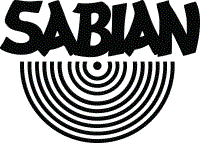 SABIAN offers a wide range of cymbals and accessories that have one thing in common: They sound best and represent the best value for your buck in every price range. Click the above link and hear them for yourself using their online cymbal audio clips. Tiger Bill is a SABIAN endorser.

Have fun, stay loose, and I'll see you online!
Tiger Bill
Become a Free Member of the largest, most Comprehensive Drum Site on the Web
Learn TigerBill's Innovative Tension Free Drumming and take your chops to the next level
Get TigerBill's Free Info-Packed Newsletter, Monthly Chances to Win Valuable Drum Stuff
& Much More...