Tiger Bill's Place


Welcome to my personal page. Here are some photos, audio, and video clips of my drum work over the years. Unfortunately, many of my earlier recordings and other items were lost in the flood of 1984 (Wayne, NJ). Enjoy! (When you get a chance, check out my Bio too at: TigerBill's Bio.)
We begin with a couple of faded newspaper clippings - pre-mustached at 15 years old: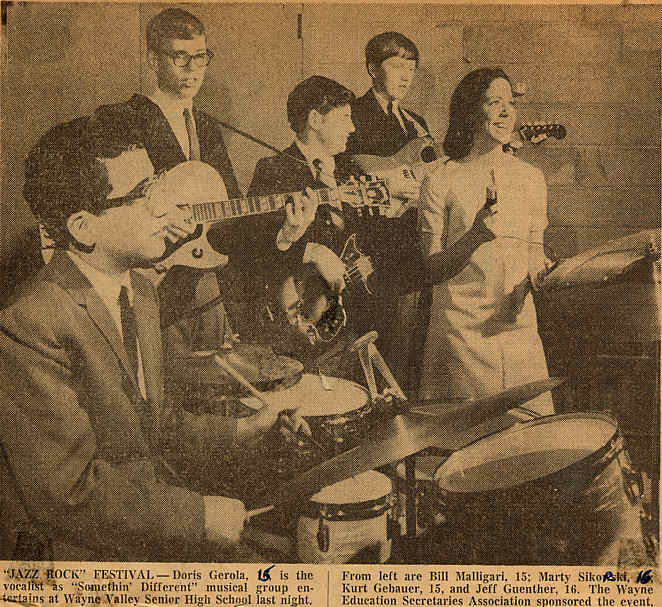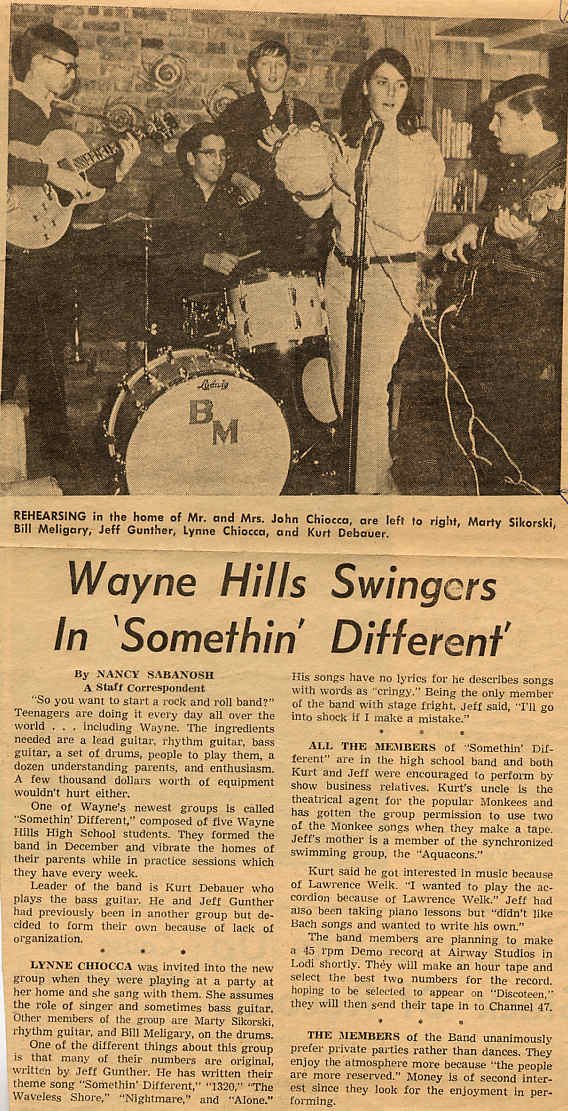 Tiger Bill (left) with the Pat Dennis Jazz Trio (mid 1970s)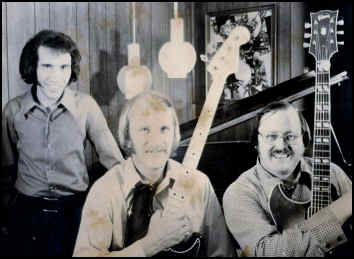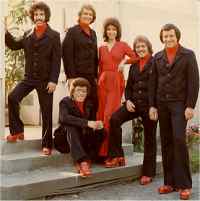 These folks on the left look like they're right out of "That '70s Show," don't they? Maybe because this publicity photo WAS taken in the mid 1970s. That's me in the center wearing the red dress. (Just kidding!) Dig those goofey platform shoes - and they keep coming back in style! I could never actually play the drums with those shoes on. I just wore them for the pubicity shots.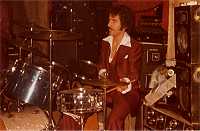 To the right is another shot from the '70s taken during a gig on a Ferri Boat. I was using my Ludwig Vistalite Octa-Plus set, with double bass drums (this was pre-double pedal days). A total of 11 drums all together. (Joe Morello used to call Vistalite drums "fish bowls.")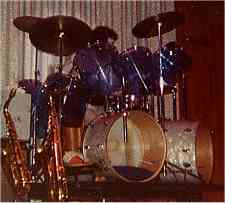 On the left is the type of shot I look best in - All drums and no face! This shows a bit more of my Ludwig Double Bass Octa-Plus set, circa mid 1970s.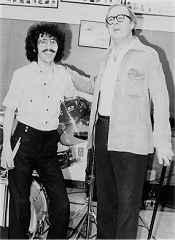 On the right is me with Joe Morello, who stopped by to see one of my Drum Clinics.
Below, I'm showing Joe my gear after the Drum Clinic.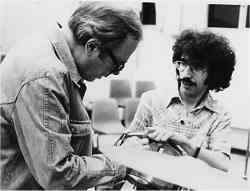 I first met Jim Chapin at Joe Morello's studio, which used to be on the 2nd floor of the Dorn and Kirschner Music Store in Union, NJ. Jim had just released his second volume of "Advanced Techniques for the Modern Drummer" subtitled, The Open End. And it was! After Joe (Morello) had me play for Jim, you can see how he signed my copy of his book in the photo below. (If you're having trouble reading it, it says To Bill - After hearing you play I know why they call you "Tiger" Thanks, Jim.)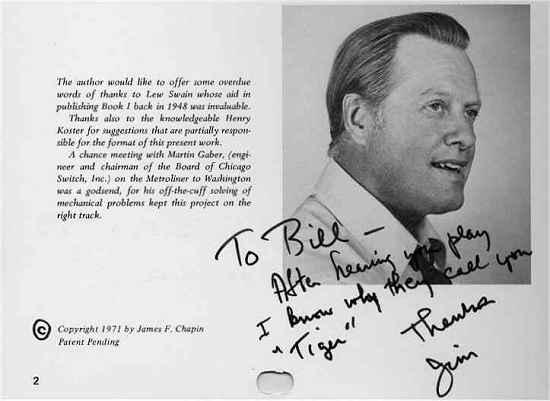 Above is a newspaper clipping showing me in the foreground and Roy Haynes on the far left in his pre-shaved head look. We were playing the grand finale together to the Beatle's Hey Jude with the Wayne Hills High School Stage Band at a concert held at my old Alma Mater.
The concert was originally supposed to be a "Drum Battle" between me and Joe Morello but, at the last minute, Joe couldn't make it. Luckily, I got Roy Haynes to take Joe's place but Roy wasn't into Drum Battles so we did our thing solo until the final number. Below is the audio of my extended drum solo from that concert. The band you'll hear at the end of my solo is the Wayne Hills High School Stage Band, under the direction of Rocco Paterno. The additional drummer you hear playing time with me during the last few bars of the tune was the band's drummer (unidentified).

Streaming Audio of Tiger Bill's Extended Drum Solo: Wayne Hills Drum Solo (1978)
(Requires RealPlayer. Don't have it? Download it free.)
For you techies: The set I played in the above audio clip consisted of 6 Ludwig Vistalite toms, a Ludwig super-sensitive chrome snare, Paiste cymbals (the Joe Morello set), and a single Ludwig wood shell bass drum (14 X 22) with a single Ludwig Speed King bass drum pedal. (Double bass pedals had not been invented yet!)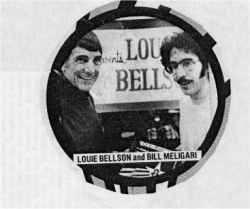 On the right is a shot I copped off the cover of Drum World, which was a drum newspaper put out by drummer Sam Ulano. I'm presenting Louie with a copy of my book DoubleDrum: A Double Bass Drum Text, which Bellson endorsed by saying A great book! A very thorough study! I'll buy the first copy and shed it! Roy Haynes, who also endorsed my book, called it An excellent approach to the study of independence and the Double Bass Drum.
Ulano reviewed my book in the same issue of his newspaper. Click here for Sam's review.
Click the image below for the original review of my book, DoubleDrum, in Modern Drummer Magazine's August/September 1979 Issue. (They had yet to become a monthly magazine.)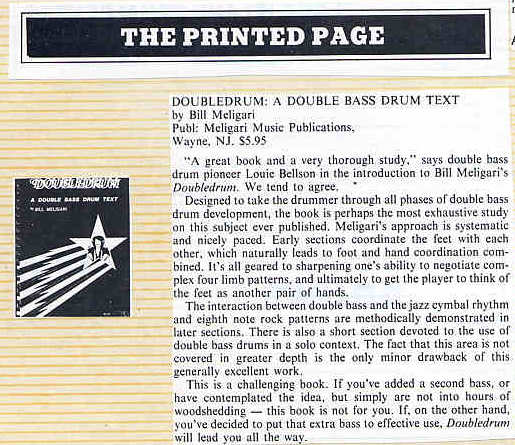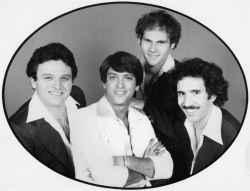 Here's a publicity photo from a band I was in when I was living in Los Angeles, California 1980.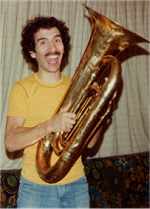 Musician Sidelining
When I was living in LA, I played drums in various bands at night and worked as a Musician Sideline 'actor' during the day. What is that, you ask? When a movie or TV show uses an extra that is shown playing an instrument, Union regulations require the extra to be an actual card-carrying member of the Musician's Union. I appeared in a few movies and TV shows but, as the photo to the right shows, not always on drums! The only movie I was ever on screen long enough to even recognize myself in was Goldie Hawn's "Private Benjamin." I appear in the Army band scene standing next to the bass drummer and I'm playing a sax.
More Musician Sideline Fun
Cheech and Chong were making a movie on the same lot we were filming for the TV series "Sheriff Lobo," so me and a couple of other sideliners snuck over to their set during lunch break, hoping to catch them. The scene they were shooting just happened to be a music store, complete with instruments and the cast was out to lunch - we thought! So, not being able to resist, we picked up some instruments and started a jazz jam when, who comes out to join us on guitar but Tommy Chong! And he can play, too! It was a blast.
All in all, Musician Sidelining is a great gig for the musician trying to make it in in LA. Not only is it lots of fun but the money isn't bad either!
Interesting Sidenote: The person who initially got me into the 'Musician Sidelining' Biz in California way back when, has since become a very successful TV composer responsible for the music on Seinfeld, Married With Children, Will & Grace, and many other hit shows. His name is Jonathan Wolf. (If you're a composer or a wanna-be, click on Jon's name and check out his informational interview.)

Video Excerpts of Tiger Bill on TV Promoting NAMM's Music and Sound Expo 2004 in Minneapolis
Check out these video clips of "Wild" Bill promoting the NAMM Music and Sound Expo in Minneapolis. No, I haven't changed my nickname but I think the news anchor in the first clip had me confused with Wild Bill Hickok!
(Requires Windows Media Player. Don't have it? Download it free.)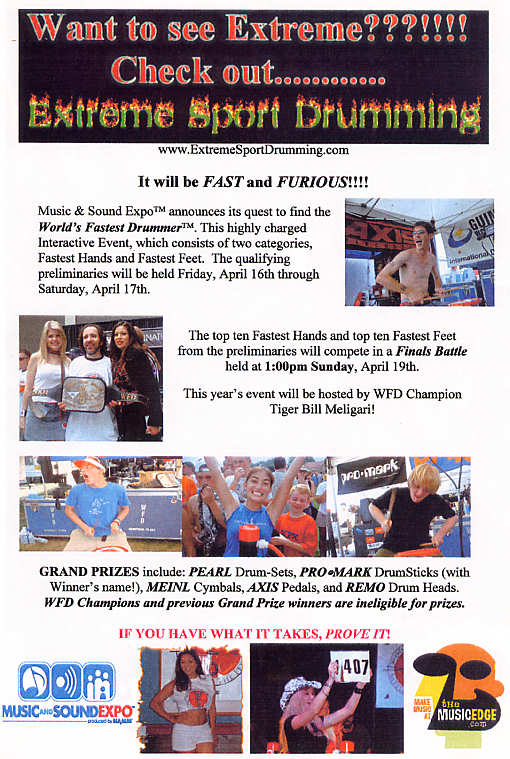 Check out TigerBill's Bio for more!
Check out my TigerBill and Friends page too!
Thanks and stay loose!
Tiger Bill
Join the largest, most Comprehensive Drum & Percussion site on the Web and
Learn TigerBill's Innovative Tension Free Drumming techniques designed to take you to the next level!
You'll also receive TigerBill's free, informative Newsletter with Monthly Chances to
Win Valuable Drum Stuff & Much More...