Many thanks to all who joined us for the Tribute to Joe Morello - both artists and attendees - you made it a success!
There will probably never be so many Morello students gathered all in the same place at one time again...
But if you missed the live version, no problem, you can still catch the next best thing.
The Online Version is coming this November, 2011. Click here for your ticket!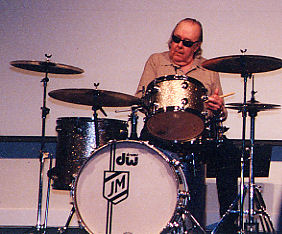 Joe Morello 1928 - 2011
Who hasn't heard Joe and his unique drumming on Take Five? How about Sounds of the Loop or Blue Rondo a la Turk? Although Joe became internationally famous with the Dave Brubeck Quartet, he appeared on more than 120 albums and CDs only about half of them with Brubeck. Do you know that Joe recorded with Mitch Miller? He also played on a hit Simon and Garfunkel song? Do you know the name of that song?
As drummers, most of us are familiar with his educational books. He wrote very few over his lifetime but he only wrote when he truly had something of value to say. And each one is well worth studying.
Joe is gone now but his legacy will live on as long as there is a drummer left on this planet and as long people still enjoy his drumming.

We lost the great Joe Morello on March 12, 2011 and due to the fact that he was a former instructor and longtime friend of mine - he was responsible nicknaming me Tiger - I'm putting together the most ambitious Festival I've ever attempted - In his honor.
On October 22nd I will be bringing together Joe's friends, top students, and former bandmates to entertain you with Joe's music, instruct you in Joe's techniques, and share stories about our instructor and friend, who also just happened to be one of the world's greatest jazz drummers.
Tiger Bill

Some of My Memories of Joe:
My First Lesson
I'll never forget my first lesson with Joe. For that I have to thank my dad, who wanted to see how I would rank with a world-class drummer since it seemed obvious to him that I wanted to play drums for a living, and Glenn Weber, one of my first instructors, who recommended I go to Joe.
I walked into his studio on the second floor of the Dorn and Kirchsner music store in Union, NJ and played a single stroke roll for Joe. He said something like, pretty good and then proceeded to blow me away with one hand! At that moment I knew I had to learn Joe's method.
And it didn't take me long to learn, which was the reason Joe began calling me Tiger.
My First "Official" Drum Clinic
Over the years, Joe attended many of my clinics but this one was special to me because it was my very first "official" drum clinic, which meant that I actually had brochures and stuff from a real drum company (courtesy of Ludwig Drums) to pass around!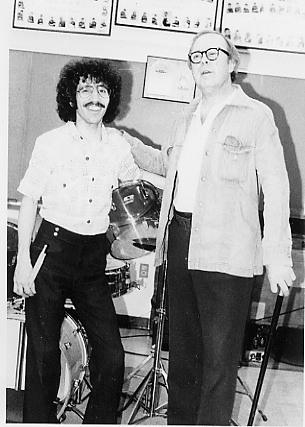 What an honor it was to have Joe attend my First Drum Clinic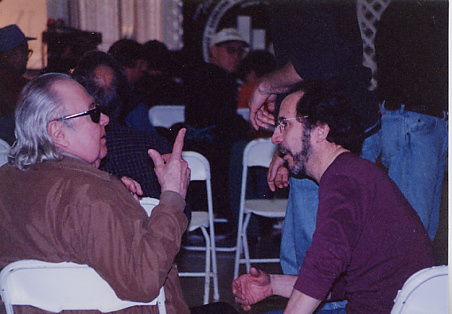 35 years after I first met and took my first lesson with Joe, here we are at PASIC 2005 talking about - what else? Drum Technique!


TigerBill's DrumBeat Fest 2011 Sponsors Include:
DRUM! Magazine
Alfred Publishing
Axis Percussion
Coady Clutch
DW
Latin Percussion
Ludwig
Pro-Mark
Remo
Sabian
Vater
Yamaha
Zildjian
Have fun, stay loose, and I'll see you online!
Tiger Bill
Become a Free Member of the largest, most Comprehensive Drum Site on the Web
Learn TigerBill's Innovative Tension Free Drumming and take your chops to the next level
Get TigerBill's Free Info-Packed Newsletter, Monthly Chances to Win Valuable Drum Stuff
& Much More...